Paid Professional Development Opportunity - Springboard
ACE Dance and Music are seeking dance artists to join the Springboard programme, a 6 month programme of action learning, mentoring and workshops.
Bursary: £4320 (36 days @ £120 per day)
The programme will suit early year career artists who are:
working in an artistic practice that comes from the African diaspora;
engaging a new generation in the arts as participants, audiences and future artists;
looking to increase your confidence and gain skills for creating, producing, promoting your work;
If that sounds like you, then we would love to hear from you!
For more information see application pack: Springboard Application Pack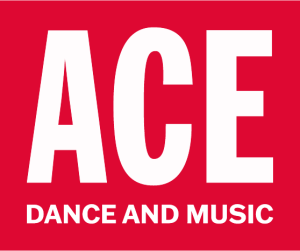 REHEARSAL DIRECTOR VACANCY (MATERNITY COVER)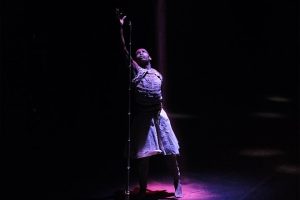 We are seeking an experienced, talented rehearsal director with the skills and knowledge to inspire the diverse and exceptionally skilled dancers of the company and to ensure that our guest choreographers and the Artistic Director find their work to be presented to the highest possible standards on stage and approached with serious, knowledgeable creativity in the studio.
About ACE dance and music:
Founded by Gail and Ian Parmel in 1996, ACE dance and music is one of the most eclectic and resilient dance companies in the UK. Based in the heart of Birmingham and established 25 years ago as an agent for cultural exchange, the company makes a specific and valuable contribution to contemporary dance both regionally and nationally.
ACE's long-term creative partnerships enrich our contribution to the British dance scene. Collaborations with national and international creative partners, ranging from choreographers and composers and artists in digital media and theatre practitioners, ensure we are constantly pushing the boundaries of our artform.
The company has pioneered a unique contemporary dance aesthetic which is rooted in traditional form and is infused by the influence of cultural exchange.
Key Dates and info:
Contract: August – December 2023.
Deadline: 5:00pm on Friday 16th June 2023.
Interview: Wednesday 21st June 2023 at ACE dance and music studios – 54-57 Floodgate Street, Birmingham, B5 5SL.
Salary: £30,000 pro rata
Hours of work will fluctuate, based on a 37.5 hour working week. Evening and weekend work will be required.
Please ensure you are available for full time work between August and December
To Apply:
Download the application pack below to apply:
ACE dance and music is striving towards equal opportunities and welcomes applications from all sections of the community.